Intro
The best 18650 city EDC.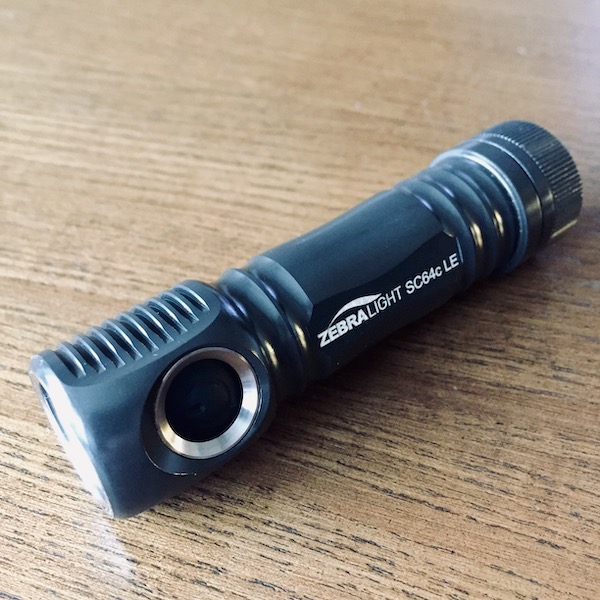 Review
Pros
Great tint
Great beam profi;e
Great spot vs flood ratio for EDC
Long runtime
Really small form factor for the 18650 powered light
Lightweight
Great UI
Nicely lubed from the factory
Super grip, even if it does not look like it from the pictures as there almost is no knurling
I guess it is not a limited edition anymore
Best moonlight modes
Full power until the battery is really low
I love the minimalistic package with no plastic, only cardboard
Cons
If you need a throwy light, pick the HI version
Clip could be better, if you remove it, there is a part that sticks out and it is pretty sharp.
No designated hole for lanyard
Specifications
LED emitter
One of the more popular LED choices in flashlight enthusiast world, the Samsung LH351D.
Nominal CCT: 4000K
Color Rendering Index: 90+
Beam Type:
80 degree spill
12 degree hot spot
Battery
Operating Voltage Range: 2.7V - 6.0V
Battery: One 18650 size (i.e. unprotected, 65.0-65.2 mm long) 3.6-4.35V li-ion rechargeable. Batteries are not included in the package.
Parasitic Drain: Negligible (much less than the self discharging of a battery)
Battery reverse polarity protection
Dimensions
Head Diameter: 24.5 mm
Length: 92.5 mm
Weight
38 gram without battery
87 gram fully loaded (my measurement)
Features
PID thermal regulated outputs (two highest output levels)
Builtin battery protections with continuously monitored temperature, current, and voltage, plus a (2.7V) low voltage cutoff
Battery capacity indicator (LED flashes 1-4 times, 4 short clicks to start)
Automatic stepping down from High to Medium, and from Medium to Low when battery capacity is low
Durable electronic soft-touch switch
Smart user interface provides fast and easy access to all brightness levels and beacon-strobes.
Precision machined unibody casing from premium grade aluminum bar stocks
Proprietary heat sinking design bonds the LED board directly to the unibody aluminum casing
Durable natural hard anodized finish (Type III Class I)
Sealed and potted LED driver circuitry
Tempered optical grade glass
Orange peel textured reflector
Pre-installed pocket clip
Waterproof to IPX8 (2 meters, 30 minutes)
User interface
User Selectable Levels: 3 main levels (High, Medium and Low). Each main level can be programmed to one of its two sub-levels. The second sub-level of the each main levels can be further programmed to different brightness levels.
My settings
Here is how I have my light programmed. I am not a fan of hacking the G6 and G7, to get shortcuts to behave differenly. Mine is set up, so G6 is "low/bedside night light" mode and G7 as "outside" mode.
You can change the mode with 5, 6 or 7 clicks from OFF respectively.
| Lumens | G5 - EDC | G6 - LOW | G7 - HIGH |
| --- | --- | --- | --- |
| 828 PID* | H1 | | H1 |
| 533 PID* | | | H2 |
| 314 | H2 | | M1 |
| 168 | | | M2 |
| 83 | M1 | | L1 |
| 37 | | | L2 |
| 15.3 | M2 | H1 | |
| 5.7 | | H2 | |
| 1.9 | L1 | M1 | |
| 0.62 | | M2 | |
| 0.17 | | L1 | |
| 0.05 | L2 | L2 | |
*PID = Proportional, Integral and Derivative controller
Bold settings are immutable.
Strobe modes
0.2Hz Beacon at Low
0.2Hz Beacon at H1
4Hz Strobe at H1
19Hz Strobe at H1
*(access with triple click from OFF, cycle with doubleclick)